My ever changing string_Studio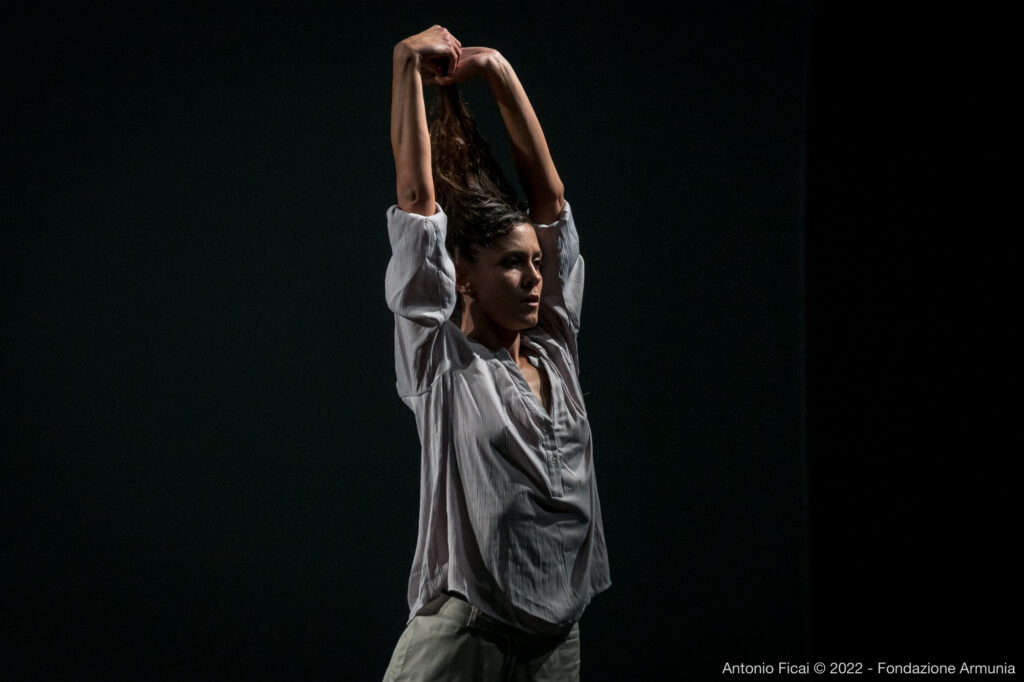 Una corda di contrabbasso ha una vita propria? Si scorda, tende, si contorce, vibra… Trova la sua personale accordatura e procede per escursioni termiche, muta con l'arido e con l'umidità. I suoi moti interiori la sfregano, la percuotono, la pizzicano. E intanto, i suoi umori producono timbri dentro una rete di movimenti estemporanei.
My ever changing string_Studio è una prima tappa del lavoro di sperimentazione sul rapporto di assonanza-dissonanza-risonanza tra movimento e musica. Il suono di uno 'strumento corpo' intesse un dialogo col suono del contrabbasso di Stefano Scodanibbio. La continua trasformazione di stato del corpo (indotto/dedotto dalla declinazione di diverse qualità-textures-timbri) determina cambiamenti energetici, dinamici e percettivi, e crea una sorta di narrazione astratta fortemente evocativa. Il percorso creativo del movimento vuole tracciare linee parallele a quelle dell'opera di Scodanibbio: all'interno di una struttura coreografica, che come quella musicale è rigorosamente definita nel macro, si esplorano scientificamente le possibilità espressive, formali, di senso e d'immaginario del corpo che si lascia attraversare da un materiale d'origine in costante ri-creazione/evoluzione a partire da variazioni applicate ai parametri fisico-musicali del movimento. Il rapporto tra l'intentio operis e l'intentio autoris viene ogni volta reso vivo e pulsante dall'esperienza che l'interprete rinnova nelle micro-maglie della partitura.
Concept, Coreografia e Danza | Concept, Choreography and Dance
Ilenia Romano
Musica | Music
Stefano Scodanibbio, Voyage resumed
Produzione | Production
PinDoc
Col sostegno di | With the support of
IterCulture, Viagrande Studios
Does a double bass string have a life of its own? It forgets, tends, writhes, vibrates… It finds its personal tuning and proceeds by temperature excursions, it changes with the arid and with the humidity. Its inner motions rub it, beat it, pinch it. And meanwhile, its moods produce timbres within a network of extemporaneous movements.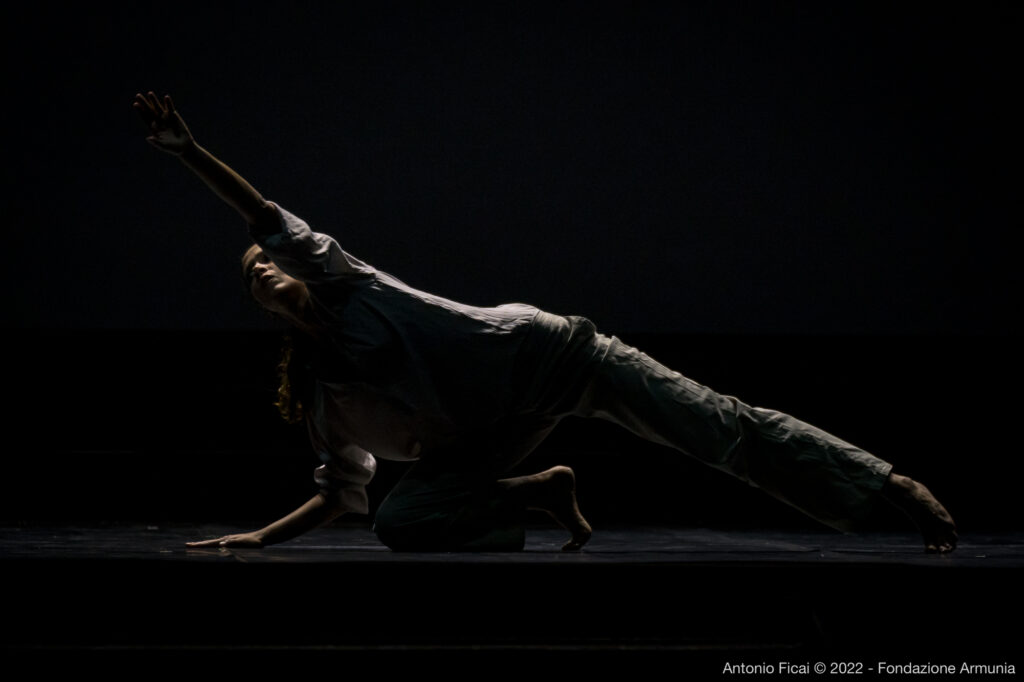 My ever changing string_ Studio is a first step of an experimental work on the assonance-dissonance-resonance relationship between movement and music. The sound of a 'body instrument' weaves a dialogue with the sound of Stefano Scodanibbio's contrabass. The continuous transformation of the state of the body (induced/deduced from the declination of different qualities-textures-timbres) determines energetic-dynamic-perceptive changes and creates a highly evocative abstract narration. The creative path of the movement wants to trace parallel lines to those of Scodanibbio's work: within a choreographic structure, rigorously defined in the macro level like the musical one, the expressive, formal, imaginary, sense possibilities of the body are scientifically explored. This lets itself be crossed by an original movement material in constant re-creation/evolution starting from variations applied to the physical-musical parameters of the movement. The relationship between the intentio operis and the intentio autoris is made alive and pulsating every time by the experience that the interpreter renews in the micro-mesh of the score.