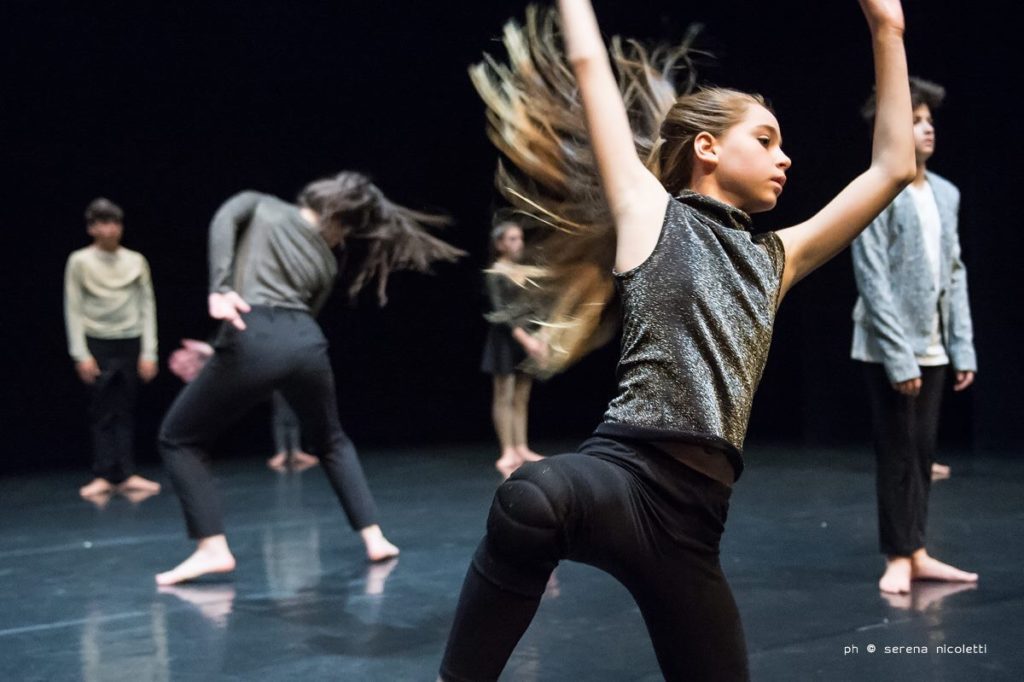 I protagonisti di On Time#1 sono giovanissimi danzatori in età adolescenziale e pre-adolescenziale accompagnati da musica dal vivo: è la loro risposta fisica alle proposte di ricerca durante il processo di creazione a guidare le scelte relative a tutti gli aspetti della performance finale. La struttura coreografica è una griglia d'azione a maglie molto strette dove tutto è definito nella modalità, nella qualità e nella progressione di processi fisici, in cui il corpo spogliato del superfluo e vivente nella sua essenza, verità e fragilità, manifesta la propria libertà individuale.
Regìa e coreografia | Direction and choreography
Ilenia Romano
Supporto drammaturgico | Dramaturgical support
Ivano La Rosa
Musica |Music 
Valeria Grasso, Pasqualino Cacciola
Dur.
25'
Produzione | Production
Scenario Pubblico/CZD Centro Nazionale di Produzione della Danza
The protagonists of OnTime#1 are very young adolescent and pre-adolescent dancers accompanied by live music: it is their physical response to the research proposals during the creation process that guides the relative choices to all aspects of the final performance. The choreographic structure is a very tight-knit action grid where everything is defined in the modality, quality and progression of physical processes, in which the body stripped of the superfluous and alive in its essence, truth and fragility, manifests its individual freedom.